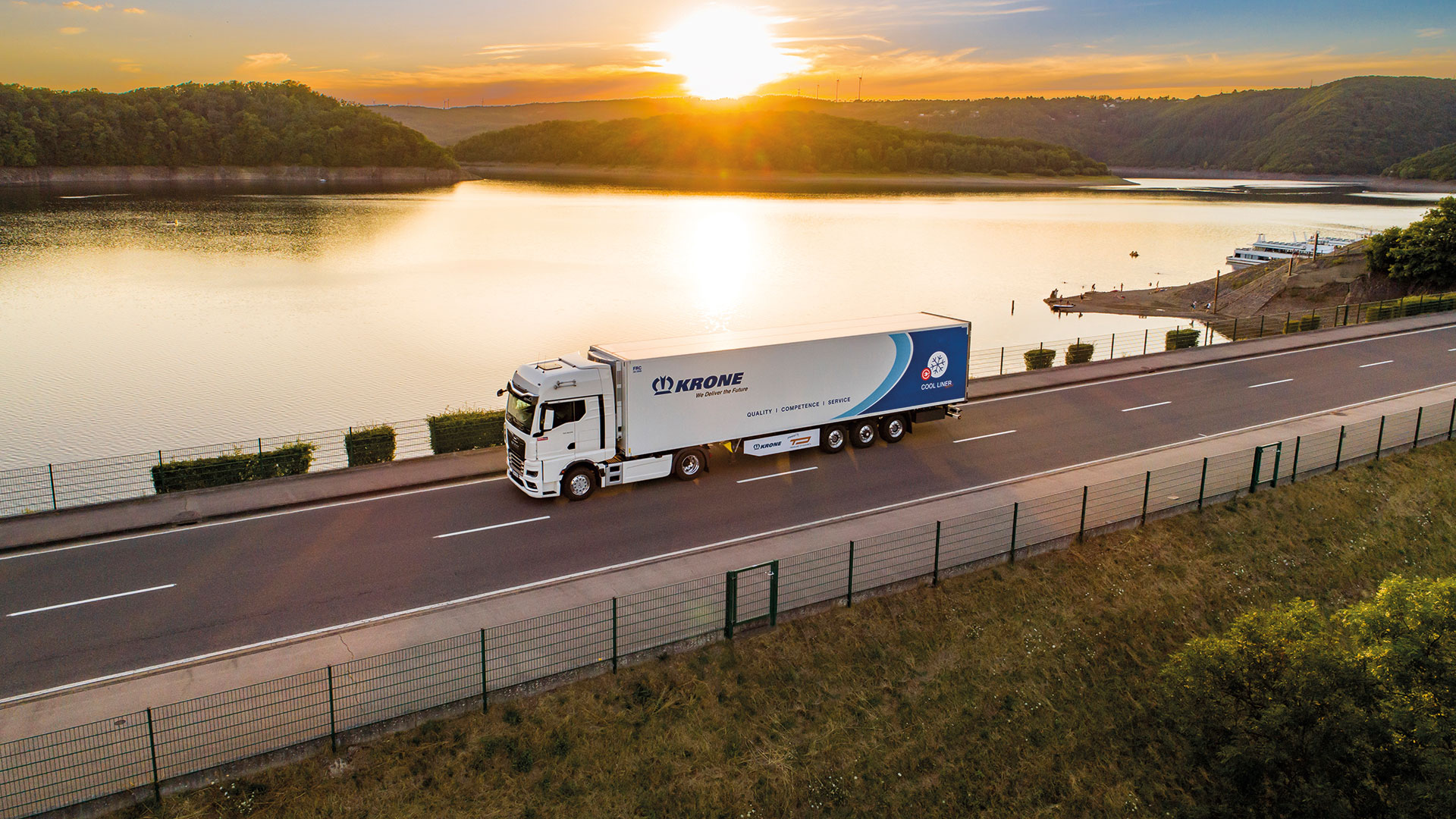 DIGITALISATION, AUTOMATION, SUSTAINABILITY, ELECTRIFICATION ON A NEW LEVEL
Our sustainability concept is dedicated to developing new transport solutions for a more sustainable logistics industry. In doing so, we focus on the megatrends of the industry: digitalisation, automation, electrification and sustainability. By combining these trends, we develop innovative solutions to make the industry more environmentally friendly.
FOUR MEGATRENDS
Our "KRONE Intelligent Transport Solutions" (KITS) focus on automation and digitalisation with new technologies. This includes, for example, the load space recognition "KRONE Smart Capacity Management", with which the dispatcher can track the occupancy of the parking spaces in the trailer in real time.
KRONE is breaking new ground in trailer automation with the Box Liner eLTU 50 Automatic: the driver can adjust the container chassis to the respective container at the touch of a button from the truck cab.
Our sustainability strategy aims to create the best solutions for the industry and the environment. These are not dreams of the future, but transport solutions that have already been tried and tested.
The megatrend of electrification stands out in our eTrailer. In cooperation with Trailer Dynamics, we have developed a trailer with an e-axle that supports the tractor unit and thus reduces diesel consumption by 40 percent on average. The eTrailer can be combined with any conventional tractor unit - so CO2 reduction can be implemented directly in the fleet.