Cool Liner Meathang
Type: SDR 27 eL4-FB
The conditions in temperature-controlled goods transport are particularly tough - the KRONE Cool Liner is particularly well positioned here. The chassis, structure and equipment are stable and well thought out. From the flexible air duct to the liquid-tight floor pan to the stainless steel rear closures - thanks to many detailed solutions developed with customers, the Cool Liner meets the highest demands.
Integrated steel reinforcements for the meat suspension provide stability for 5 tube tracks with corresponding hook stoppers, incl. hook jump-off protection.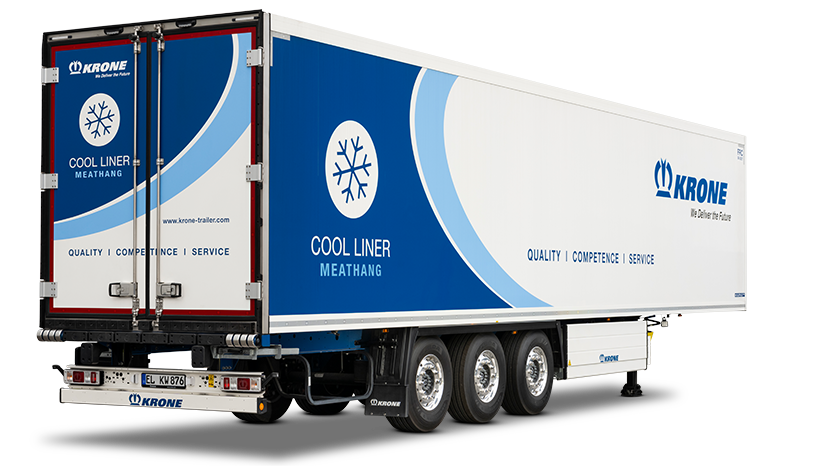 Superior in any concern.
Advantages at a glance
Excellent insulation
Continuous chassis
Practical rear portal
Impact-optimized substructure
Liquid-tight floor pan
5 tube tracks for meat suspension with hook stoppers
Always a plus on equipment.
Simply inimitable
Impressions






Technical data
King Pin load
Axle load
Perm. total weight
Tare weight (without cooling unit)
Services
KRONE quality does not end at the factory gate.
Documents
Product-specific data sheets and operating instructions can be found in our download centre.
download