Cool Liner Multitemp
Type: SDR 27 eL4-MT
The Cool Liner Multitemp offers maximum freedom in the design and handling of multi-chamber systems. Thanks to the new installation technology, the mounting position of the additional evaporators can be adapted to the most diverse customer needs. Another plus is the revised, ATP-approved Isowall transverse partition, which can be positioned along the entire length of the vehicle and can be opened and closed with little effort.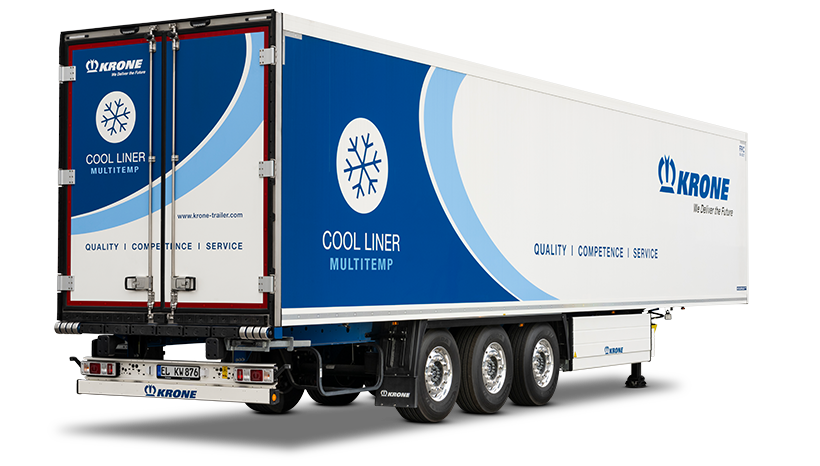 Superior in any concern.
Advantages at a glance
Excellent insulation
Continuous chassis
Practical rear portal
Impact-optimized substructure
Liquid-tight floor pan
Partition wall with innovative balancing technology
Always a plus on equipment.
Simply inimitable
Impressions






Technical data
King Pin load
Axle load
Perm. total weight
Tare weight (without cooling unit)
Services
KRONE quality does not end at the factory gate.
Documents
Product-specific data sheets and operating instructions can be found in our download centre.
download