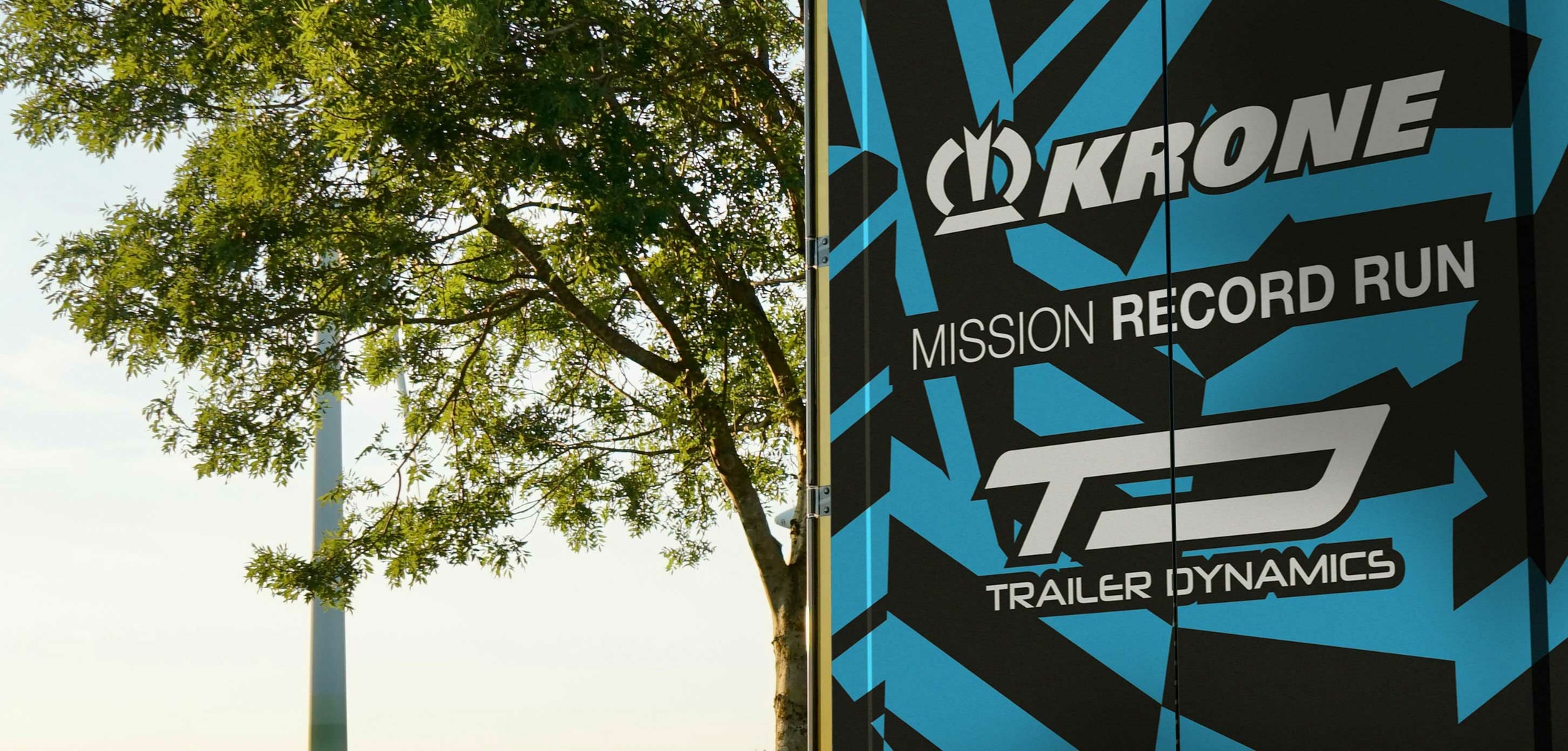 Sustainability and Emotionality are not mutually exclusive
The KRONE eTrailer will start the "Record-Run" at various races of the Goodyear FIA European Truck Racing Championship 2023 racing series. On several race tracks, the revolutionary eTrailer demonstrates that sustainability is not only the order of the day, but can also be highly emotional.
As the pilot, Abdullah Jaber takes the wheel personally. The CEO of the KRONE cooperation company Trailer Dynamics and his team are looking forward to the direct encounter with the drivers in the Fan Villages: "After the "Record-Run", we will be there for all drivers, hauliers and visitors who want to delve deeper into this exciting subject. So you can experience our eTrailer up close and learn more about the fascinating innovations at the same time."
KRONE and the European Truck Racing Association (ETRA) announced a new partnership in early 2023 to jointly drive sustainable solutions in the transport industry and motorsport, and to recognise the important role of the truck driver. Recently, the ETRC also received a notable mention in the motorsport sustainability rankings. The Goodyear FIA ETRC was ranked 16th out of 105 globally recognised 2- and 4-wheel motorsport championships. Simon Richenhagen, Head of Marketing at KRONE Trailer, expects an exciting racing season: "As part of our sustainability strategy, we want to highlight that our eTrailer sets a high standard in terms of sustainability and also arouses emotions through the "Record-Run" of the eTrailer. Our appearance this year in collaboration with ETRA will prove this."