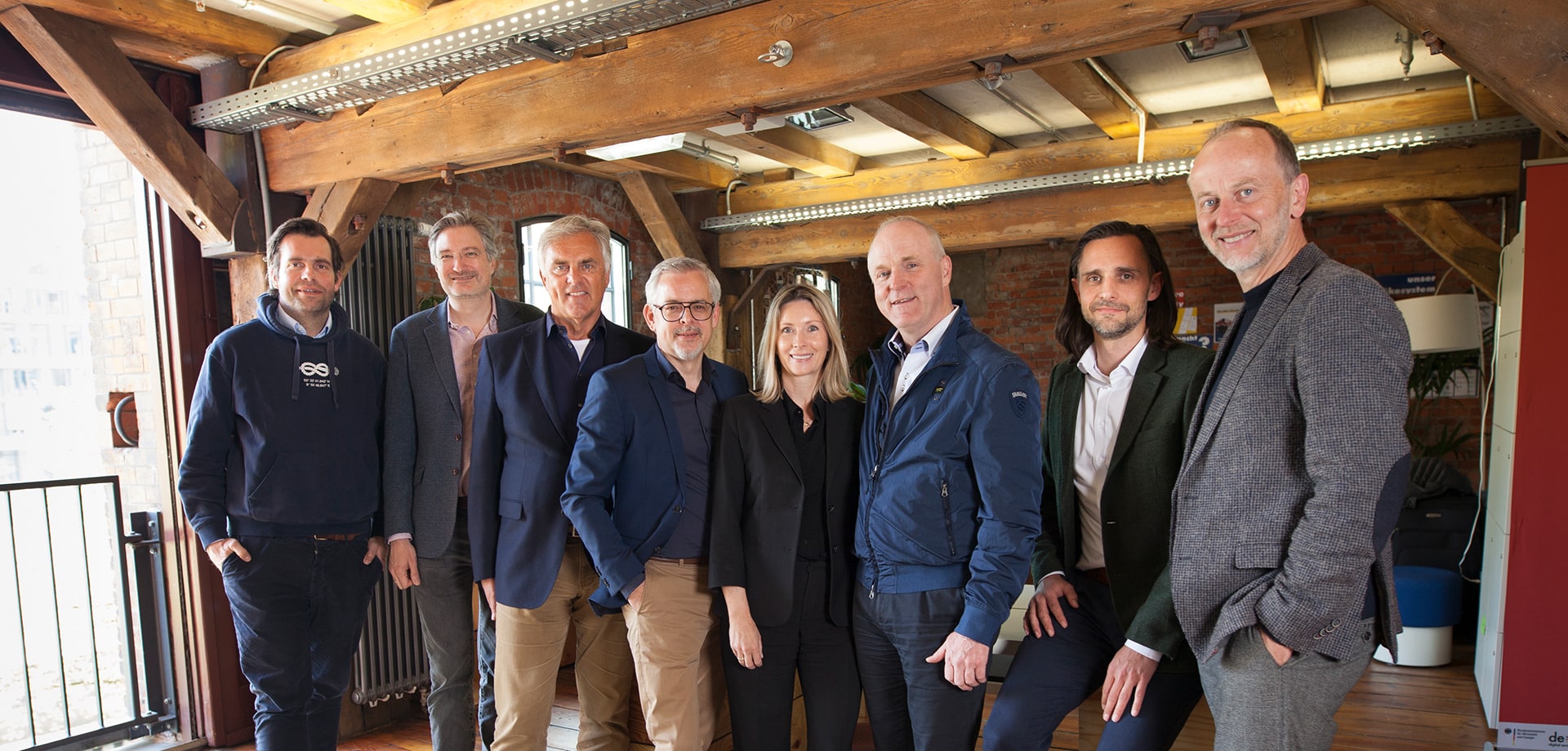 New ideas for the transport of the future
The transport and logistics industry is undergoing a significant transformation. Professional exchange, trendsetting ideas and new impulses are needed to actively meet the current challenges. This is precisely what the KRONE Denkfabrik does.

The group of eight experts from the transport and logistics industry regularly discusses forward-looking logistics and transport topics in a joint exchange with experts from the industry. Each expert meeting is dedicated to one key issue. The content is diversified and ranges from the transport of the future to digitalisation and sustainability topics in the industry.

Learn more about the KRONE Denkfabrik experts.
Managing Director Sales & Marketing at Fahrzeugwerk Bernard Krone GmbH & Co. KG. He has a doctorate in business administration and has been with the Krone company for over 20 years. After serving in management positions in both marketing and sales, he was appointed to the Krone Management Board in 2018. Mr Dr Albers also serves on the boards of Logistics Alliance Germany e.V. as well as Profi - Pro Fahrer Image e.V.
CEO & Founder of the consulting firm PARTNER FOR PIONEERS GmbH, with which she wants to play a part in improving the image of the logistics industry, among other things. The graduate economist worked in research and the scientific community and held executive positions in the transport and logistics industry for 20 years before founding her own company in 2020.
Publishing Director of the DVV Media Group. The marketing communications graduate has been with the Hamburg-based publishing house for 22 years and was previously head of the advertising department. The DVV Media Group produces trade media as well as electronic offerings and hosts trade events.
Managing Principal Shareholder of the Zippel Group. The trained farmer studied education and then joined Konrad Zippel Spediteur GmbH & Co KG in 1990. He is President of the German Freight Forwarders and Logistics Association (DSLV-Deutscher Speditions- und Logistikverband e.V.) and Deputy Chairman of the Hamburg Freight Forwarders' Association (Verein Hamburger Spediteure -VHSp).
Professor of Retail Logistics and Operations Management at the University of Würzburg-Schweinfurt. After completing a Master of Science in electrical engineering at FAU Erlangen, he also earned his doctorate there. Kille is a co-initiator of Logistikweisen and a member of expert juries, including the Logistics Hall Of Fame.
He has been Managing Partner of Wandt Spedition Transportberatung GmbH since 2016. The LLC offers contract, warehouse and personnel logistics as well as cargo, system and general cargo transport, among other services. He took over the company along with his sister Aline and is now forging ahead with the company's digital transformation.